Lululemon yoga pants causing you problems? It may be your fault.
That's what one of the company's co-founders, Chip Wilson, implied during an interview on Bloomberg TV's "Street Smart" Tuesday. Asked to comment on recent complaints about the company's yoga pants being too sheer and occasionally pilling, Wilson, who stepped down as CEO a while back and now serves as the company's chairman, said the pants aren't for everyone.
"Frankly some women's bodies just don't actually work for it," Wilson said.
He didn't stop there.
"They don't work for some women's bodies," he continued. "It's really about the rubbing through the thighs, how much pressure is there over a period of time, how they much they use it."
The answer generated this look from his wife and Lululemon co-founder, Shannon: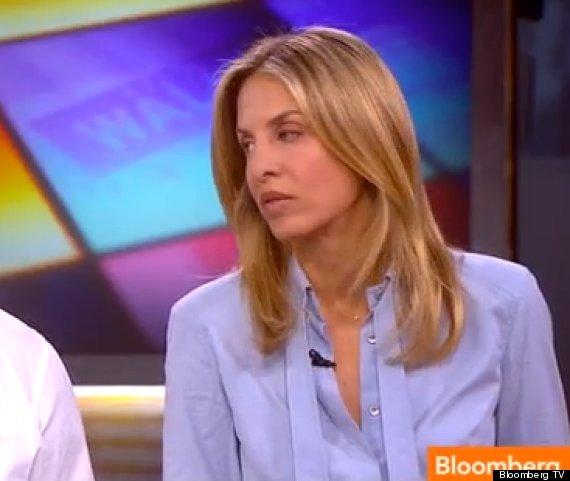 Shannon, formerly Lululemon's chief designer, interrupted Chip to give an alternative explanation for why the pants might falter at times.
"[What people need to consider is] what's the use and what it's being up against. Are you sitting on a cement ground?"
"Interesting, not every woman can wear a Lululemon yoga pant?" Bloomberg's Trish Regan asked.
"No, I think they can," Chip clarified. "I just think it's how you use it."
Lululemon's been criticized in the past for shunning plus-sized women. According to insiders, larger size clothes are often poorly displayed and are seldom restocked, The Huffington Post reported last July.